CMM Inspection Service is located in Denver, CO, which allows us to offer CMM Programming services for aerospace, automotive, defense and medical companies and organizations. Although we primarily serve the Denver metro area, onsite CMM Services are available worldwide.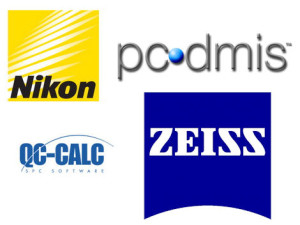 We've been creating professional CMM Programs since 1995 and have the knowledge and experience necessary to exceed your expectations.
CMM Inspection Services is able to provide custom CMM inspection programming and inspection routines to the manufacturing community. Thorough understanding of AS 9100, ISO 9001 and GD&T. Specializing in rotary head, DCC CMM's using PC-DMIS, Calypso and CMM Manager software. All we need to begin is a CAD model of the part and any supplemental inspection documents (part drawing, ECN's, work instructions, part fixture CAD models, etc) to accurately quote and program work.
Coordinate Measuring Machine Services Offered
We also offer Coordinate Measuring Machine operator training.
Call us when you need a CMM programmer, training or consulting. Denver-based, we provide worldwide metrology services both in-person and remotely.