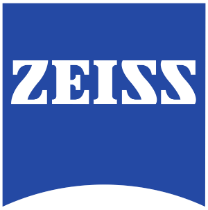 We've recently added CALYPSO from Zeiss to our portfolio of CMM languages. Designed for manual and CNC measurements, CALYPSO is multisensor capable and supports all current sensors and measuring capabilities from Carl Zeiss. Employing the I++ DME interface, it allows us to control non-ZEISS measuring systems such as 3D measuring machines, laser trackers and computer tomographs.
With our expert help, your CMM can be collecting information quickly and accurately, shift after shift. First Article, In-Process and Final Inspection reports can be printed directly from Calypso – a time savings and a Preventative Action to reduce the risk of a data-entry error.
CALYPSO's hierarchical design and feature-oriented programming gives us the flexibility to focus your measurement planning on the production process. For example, we can interrupt measuring runs to quickly measure another part for you. The interrupted measurement can be easily continued afterwards. More intelligent scanning with VAST Navigator CALYPSO supports VAST Navigator – the fifth generation of scanning from Carl Zeiss. Without unnecessary interruptions and with optimal approach and travel paths, VAST Navigator allows you to measure smoothly in one run. Fully integrated intelligence enables CALYPSO to determine the maximum scanning speed depending on the required accuracy.
In addition to Calypso, we can help with a variety of CMM programming needs. If you require services not listed on our website, please contact us.
Contact CMM Inspection Services for Calypso Programming in Denver and Worldwide – 303.229.9143