We use QC-CALC to collect and display measurement results from all CMMs, Video CMMs, and hand gages. With it's help, we can create reports and export data to spreadsheets, databases, and other SPC programs for your shop. This means you can transfer data from all of your measurement devices to any SPC package!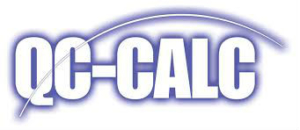 We love QC-CALC as it is the first program to provide one interface for all machines and one interface for all outputs. It truly makes your data collection seamless no matter what equipment you've purchased or software you use.
The seamless integration with automated gages is the cornerstone of QC-CALC. This software's relationship with equipment suppliers enables it to understand how a variety of gages operate and can therefore automate the reading of their output!
With our help in configuration, your shop will have absolutely nothing to do except watch the graphs plot and the automatic reports trigger. Contact us today to gain a better understanding of QC-CALC's capabilities.
Contact CMM Inspection Services for QC-Calc Data Collection Configuration in Denver and Worldwide – 303.229.9143